MABI 3SR
Compact segment rolling machine
Compact segment rolling machine
Compact segment rolling machine
The MABI 3SR was specially planed for the rounding of curved segments. The maximum sheet width is 550 mm. The compact and robust construction makes it possible to get a big advantage by low requirement of place!

Enormous time savings for all insulating work thanks to the MABI 3SR segment rounding machine.
On castors (mobil)
Easy to use
Sturdy construction
Minimum diameter: 50 mm
Maximum sheet width: 550 mm
Infinitely adjustable speed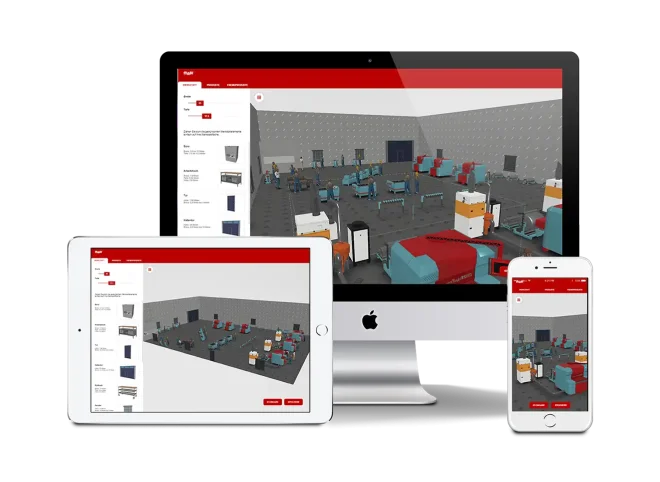 MABI Planer
The 3D workshop planer
Plan the layout of your customized workshop by drag and drop and save or print your planning.