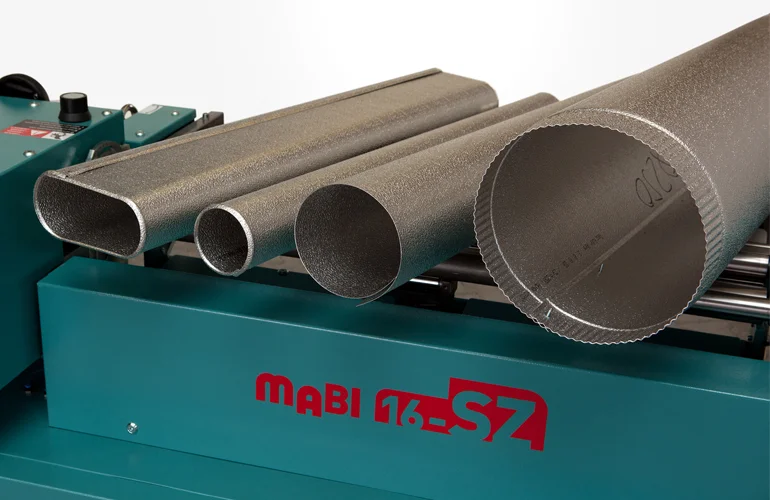 MABI 16-SZ 80 Rohrjet
Rolling and beading machine for the production of pipes. Minimum diameter: 80 mm
The original that works! Rounding and beading machine for rounding tubes while simultaneously creating the positive and negative beads.
Minimum diameter: 80 mm

Can also can be used for bundled pipes
Can also be used as a normal rounding machine, without beads
The beading rollers can be replaced within a very short time, unlike with other makes
Beading and rounding in 3-5 seconds, by means of simultaneous beading and rounding
Infinitely adjustable speed
Bandwidth adjustable from 995 - 1010 mm
50 mm offset swage
Inox (V2A) from 0.5 mm till max. 0.8 mm
Aluminum, zinc sheet min. 0.5mm up to 1.0mm thickness

Options:
Assembly for cutting to length and tube manufacture
ROUNDING AND BEADING IN SECONDS
The rounding and beading machine MABI 16-SZ "Rohrjet" delivers tremendous time-savings for any insulation firm. The machine is designed for sheet widths from 995 mm to 1010 mm, and also available as a 1.25-metre version. As a result of the patented shaft bearings, thicker sheets than normal can be machined, yet another feature of the sturdy and extremely compact design of the MABI 16-SZ "Rohrjet".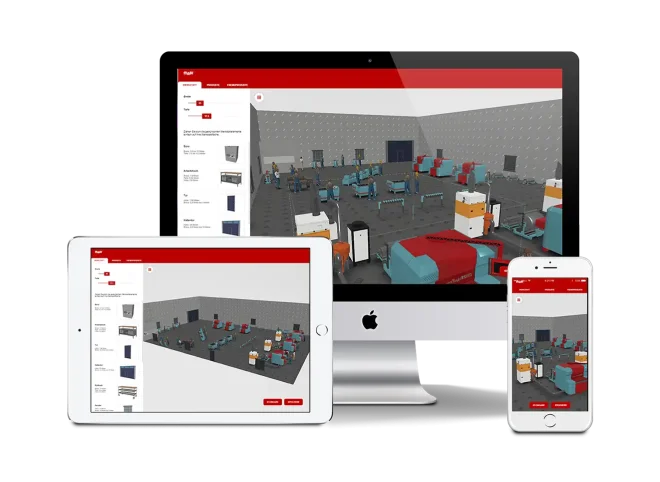 MABI Planer
The 3D workshop planer
Plan the layout of your customized workshop by drag and drop and save or print your planning.